Quality care
for your child
Welcome
to Birds & Blossoms
Our program at Birds and Blossoms is guided by the developmental milestones which embrace the three most important domains in child care
Why choose Birds & Blossoms?
Our mission at Birds & Blossoms is to provide your child an atmosphere which is not only nurturing, but makes the child feel like home. Its is our wholesome approach to child development which make us the best daycare in Calgary.
Our engaging and fun-filled program caters to each and every need of the child, be it physical or emotional. Being one of the child care facility in Calgary, we have an expert team of child care specialist who provide personalised attention to each child.
Taking into account the ever-developing physical and emotional state of a child, our interactive program enhances the child's experience and makes them feel welcome. This contributes to creating a warm and stimulating environment to maximise the child's development.
Our centres are equipped with all types of interactive experiences for our children so that they never get bored. These include our play areas, quiet times and exploration centres. 
Along with promoting a playful environment, we also ensure that our children learn and develop new skills every day. Our play-based learning process provides countless opportunities for students to learn skills like teamwork and respect. 
Interacting with other children provides your child with the exposure he/she may need to develop in a wholesome manner. Working individually as well as in a team, improve you child's interpersonal skills, adding to their confidence and self-esteem, which is why Birds & Blossoms aims to be the best daycare in Calgary.
We strongly believe in equality and treating everyone with utmost respect regardless of race, gender, colour, ability or religious beliefs. Encouraging our students to respect others, we believe that each child is special in his/her own unique way.
Here at Birds & Blossoms daycare in Calgary, we consider each and every member, be it staff, students or parents, as a part of our family. Our open approach to communication helps develop deeper bonds and provide your child "a home away from home".
The curriculum at Birds & Blossoms is based on individual abilities and group based social skills.  Our activities encourage the children to take the next step beyond current levels of ability through planned experiences and spontaneous play.  By using individual interests and talents our team tailors daily programming to engage and enthuse the children. 
Our team of highly educated professionals create the best environment for the children in our care to learn with laughter and love.
We use proven methods of successful learning but also research new techniques to keep our program up to date and effective.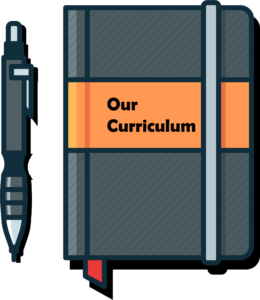 We all know the saying, "A healthy mind resides in a healthy body". We at Birds & Blossoms' believe in all round development of a child, which begins with nutrition.
Our wholesome menu, provides the perfect blend of fruits and vegetables, which not only exceeds the Canada food Guide's recommendations but is also tailored in a fashion that make it appealing to the kids.
Fresh Water is available all the time to keep the kids hydrated throughout the day.
We not only ensure that our food is fresh and nutritious but also low in salt, sugar and saturated fats concentration. With children's constantly evolving taste we make sure to keep our menu updated.
Here at Birds & Blossoms daycare in Calgary, our doors are always open to parents. We invite all queries via call, texts or email and welcome parents to come and visit any time. 
Being the go-to person on each child's daily updates, our Program Supervisor is readily available to every parent.
Activities are carried out on a daily basis which are communicated to the parents via our weekly and monthly newsletters along with our upcoming events and gatherings.
Regular posts from regulatory agencies keep the parents updated regarding the currents Canadian Health Recommendations.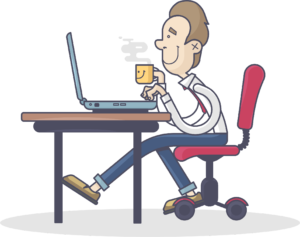 Pre Enrol your child at our day care centre now!(Enrollment depends on availability)